Warning
: Undefined array key "id" in
/data/4/8/48366154-3cd8-4b32-8daa-17ee17d1a9f8/mbaprievidza.sk/web/wp-content/plugins/sportspress/includes/widgets/class-sp-widget-countdown.php
on line
67
Warning
: Undefined array key "show_venue" in
/data/4/8/48366154-3cd8-4b32-8daa-17ee17d1a9f8/mbaprievidza.sk/web/wp-content/plugins/sportspress/includes/widgets/class-sp-widget-countdown.php
on line
68
Warning
: Undefined array key "show_league" in
/data/4/8/48366154-3cd8-4b32-8daa-17ee17d1a9f8/mbaprievidza.sk/web/wp-content/plugins/sportspress/includes/widgets/class-sp-widget-countdown.php
on line
69
Warning
: Undefined array key "show_date" in
/data/4/8/48366154-3cd8-4b32-8daa-17ee17d1a9f8/mbaprievidza.sk/web/wp-content/plugins/sportspress/includes/widgets/class-sp-widget-countdown.php
on line
70
Warning
: Undefined array key "show_excluded" in
/data/4/8/48366154-3cd8-4b32-8daa-17ee17d1a9f8/mbaprievidza.sk/web/wp-content/plugins/sportspress/includes/widgets/class-sp-widget-countdown.php
on line
71
Warning
: Undefined array key "show_status" in
/data/4/8/48366154-3cd8-4b32-8daa-17ee17d1a9f8/mbaprievidza.sk/web/wp-content/plugins/sportspress/includes/widgets/class-sp-widget-countdown.php
on line
74
Warning
: Undefined array key "show_venue" in
/data/4/8/48366154-3cd8-4b32-8daa-17ee17d1a9f8/mbaprievidza.sk/web/wp-content/plugins/sportspress/includes/widgets/class-sp-widget-countdown.php
on line
68
Warning
: Undefined array key "show_league" in
/data/4/8/48366154-3cd8-4b32-8daa-17ee17d1a9f8/mbaprievidza.sk/web/wp-content/plugins/sportspress/includes/widgets/class-sp-widget-countdown.php
on line
69
Warning
: Undefined array key "show_excluded" in
/data/4/8/48366154-3cd8-4b32-8daa-17ee17d1a9f8/mbaprievidza.sk/web/wp-content/plugins/sportspress/includes/widgets/class-sp-widget-countdown.php
on line
71
Warning
: Undefined array key "order" in
/data/4/8/48366154-3cd8-4b32-8daa-17ee17d1a9f8/mbaprievidza.sk/web/wp-content/plugins/sportspress/includes/widgets/class-sp-widget-countdown.php
on line
72
Warning
: Undefined array key "orderby" in
/data/4/8/48366154-3cd8-4b32-8daa-17ee17d1a9f8/mbaprievidza.sk/web/wp-content/plugins/sportspress/includes/widgets/class-sp-widget-countdown.php
on line
73
Warning
: Undefined array key "show_status" in
/data/4/8/48366154-3cd8-4b32-8daa-17ee17d1a9f8/mbaprievidza.sk/web/wp-content/plugins/sportspress/includes/widgets/class-sp-widget-countdown.php
on line
74
Warning
: Undefined array key "show_venue" in
/data/4/8/48366154-3cd8-4b32-8daa-17ee17d1a9f8/mbaprievidza.sk/web/wp-content/plugins/sportspress/includes/widgets/class-sp-widget-countdown.php
on line
68
Warning
: Undefined array key "show_league" in
/data/4/8/48366154-3cd8-4b32-8daa-17ee17d1a9f8/mbaprievidza.sk/web/wp-content/plugins/sportspress/includes/widgets/class-sp-widget-countdown.php
on line
69
Warning
: Undefined array key "show_excluded" in
/data/4/8/48366154-3cd8-4b32-8daa-17ee17d1a9f8/mbaprievidza.sk/web/wp-content/plugins/sportspress/includes/widgets/class-sp-widget-countdown.php
on line
71
Warning
: Undefined array key "order" in
/data/4/8/48366154-3cd8-4b32-8daa-17ee17d1a9f8/mbaprievidza.sk/web/wp-content/plugins/sportspress/includes/widgets/class-sp-widget-countdown.php
on line
72
Warning
: Undefined array key "orderby" in
/data/4/8/48366154-3cd8-4b32-8daa-17ee17d1a9f8/mbaprievidza.sk/web/wp-content/plugins/sportspress/includes/widgets/class-sp-widget-countdown.php
on line
73
Warning
: Undefined array key "show_status" in
/data/4/8/48366154-3cd8-4b32-8daa-17ee17d1a9f8/mbaprievidza.sk/web/wp-content/plugins/sportspress/includes/widgets/class-sp-widget-countdown.php
on line
74
If you missed it, we give you a great recap!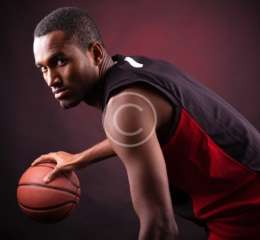 How the fans should react to the stunts of the favorite…
[products limit="4" columns="4" orderby="date" order="DESC"]
This error message is only visible to WordPress admins
Error: No feed found.
Please go to the Instagram Feed settings page to create a feed.